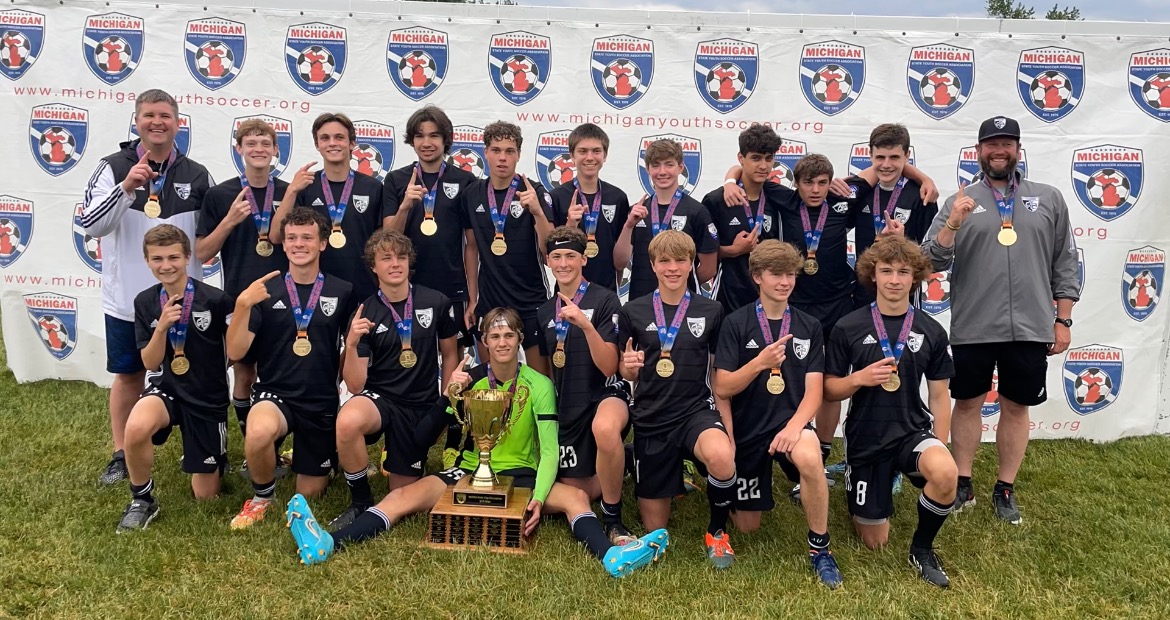 Midland Fusion 06 Boys WIN!!
The Fusion 06 Boys become the second team to win a state cup title and will be headed to the President's Cup Regional Championships in St. Louis.
The road to the finals was filled with adversity yet the 2006 Boys Green team, coached by Kyle Jean, overcame every challenge in route to a 2-0 victory over Lakeshore/
Group stage- Midland Fusion ran through the first two games of the group stage outscoring Nationals Genesee and Thundercats by a combined 12-2. A 3-0 win over DCFC Genesee put MSC into the quarterfinals and a date with DCFC South Oakland.
Quarterfinals/Semifinals- Fusion survived a Pk shootout to advance over DCFC 2-1 and then knocked of Saline 2-1 in the semi's to reach today's game with Lakeshore.
Finals- An early Pk awarded to MSC was converted and a late goald sealed the 2-0 Championship!!
Our 07, 06, 05 and 09 boys Fusion teams all advanced to the quarterfinals and then to the semifinals where the 05 and 06 boys advanced to today's finals. In an earlier match, the 05 Boys lost their finals match to MFA Revolution in a heartbreaking 2-1 contest when the equalizer bounced off the crossbar as the whistle sounded.
On behalf of the Midland Soccer Club staff and Board of Directors, congratulations to all our Fusion teams for such a great season!! Most importantly, congratulations Coach Jean and the 06 Boys for their state cup victory!
George Hageage-
Technical Director